MANAGEMENT AND COMPANY PROFILE
Our offices are conveniently located in the Metro West Plaza at the corner of New Haven and Wickham Road in West Melbourne. Our address is 3044 West New Haven Avenue, West Melbourne, Florida 32904.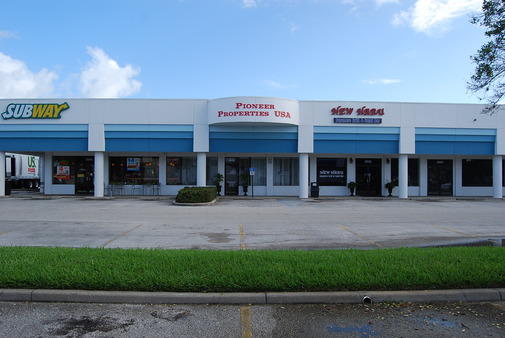 Pioneer Properties mission statement includes for each Associate to take the amount of time that is necessary to see to it all of our clients are served perfectly each and every time. In this business that is a lofty goal. We accept nothing less. With a Pioneer Properties Associate you may rest assured your transaction is being handled and reviewed by experienced professionals.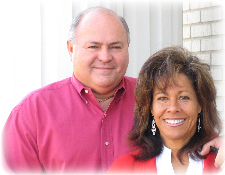 H. "Robby" and Carol A. Robertson are the owners and operators of Pioneer Properties USA. "We have lived in West Melbourne since 1988 and have been practicing full time REALTORS® since 1997. We have one perfect daughter who happens to be both a licensed Broker/Partner in our business and a local Attorney. Robby and Carol have been awarded countless awards for personal achievements by the local Association of Realtors, the Florida Association of Realtors and National Association of Realtors. Robby and Carol have earned the status of "CERTIFIED RESIDENTIAL SPECIALISTS" and "CERTIFIED RESIDENTIAL BROKER" from the National Association of Realtors®. These designations are considered to be the most desired and the highest achievement a REALTOR® can be awarded by the National Association of REALTORS, the world's largest trade origination. These designations are earned by less than four percent of all REALTORS® nationwide. These designations are a true picture of both Robby and Carol's commitment to knowledge and professionalism. Both Robby and Carol have been very involved in the local Board of Realtors. Carol advanced to the local MLS Chairperson while Robby has served on both the Grievance Committees and the Professional Standards Committees as well as chairperson of the Arbitration Panel. In January 2012 Carol was installed as an Executive Officer of the local Realtor Association. In 2012 Carol was named by the local REALTOR® association as the "2012 Realtor of the Year!!" This title is awarded once each year to one REALTOR® only.
By choosing a Pioneer agent you may rest assured your REALTOR® is among the best trained and most capable in the business today. Call any one of us and we will show you how to sell your home faster and for more money. If you are wanting to buy, any one of our REALTOR® partners will help you locate the perfect home, get the best mortgage, go through the entire buying process all while saving you both time and money. And, for the home buyer our service to you is FREE. We get paid by the Listing Broker or home builder. We work closely with all the major new home builders and can help guide you to the ones best for you while making certain you get all of those extras that you will likely miss out on without our professional help.
We are very selective on who we choose to wear the Pioneer badge. Each team member is more than an agent to us. They are our business partners. Each partner must be a very professional minded person who must be very aware of the fact that each client is a person first and a customer second. We are not hampered by the layers of confusion often found with the larger franchised companies today. We begin by your phone call going directly to your agent without that needless in-between person! We work very closely with each member of our team and offer each member the assurance of knowing we are there at a moments notice when needed.
All of us at Pioneer strive each day to make a friend from each customer we are allowed to help each and every time we are given that opportunity.